Message from the TMA President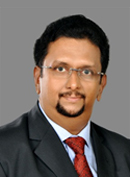 It's a great honour to take charge as President of TMA from 4th July 2017. Great honours comes with greater responsibilities. My predecessors had set a high standard and made TMA at a commendable position among other chapters of AIMA.
India is going through a tremendous phase of change - which needs professionals, industrialists to set global standards as benchmarks for their growth. TMA has a bigger role in setting these benchmarks by grooming young managers and students through excellent programmes.
My gratitude to all the members of TMA for their whole hearted support. With the young and dynamic team, TMA will play a greater role in making our society more green and harmonious.
Er. Christo George
President, Thrissur Management Association